Below is a frameless pool fence constructed by us that featured in Pool and Outdoor Design Magazine.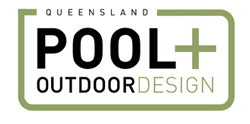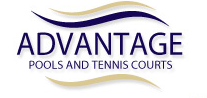 The busy owners of this Brisbane home wanted a low-maintenance pool that they could use year-round for relaxing and entertaining. Most pool builders who inspected the property said the homeowners' ideas couldn't be achieved, due to access issues, council restrictions and soil conditions.
Enter Luke Rowan, owner and director of Advantage Pools and Tennis Courts. Luke enjoys challenging projects, specialising in complicated sides, tight access, out-of-ground contructions and creative engineering. He had no doubts that what the home owners envisaged was achievable. After thorough research including 15 quotes, Advantage Pools and Tennis Courts was chosen as the preferred builder.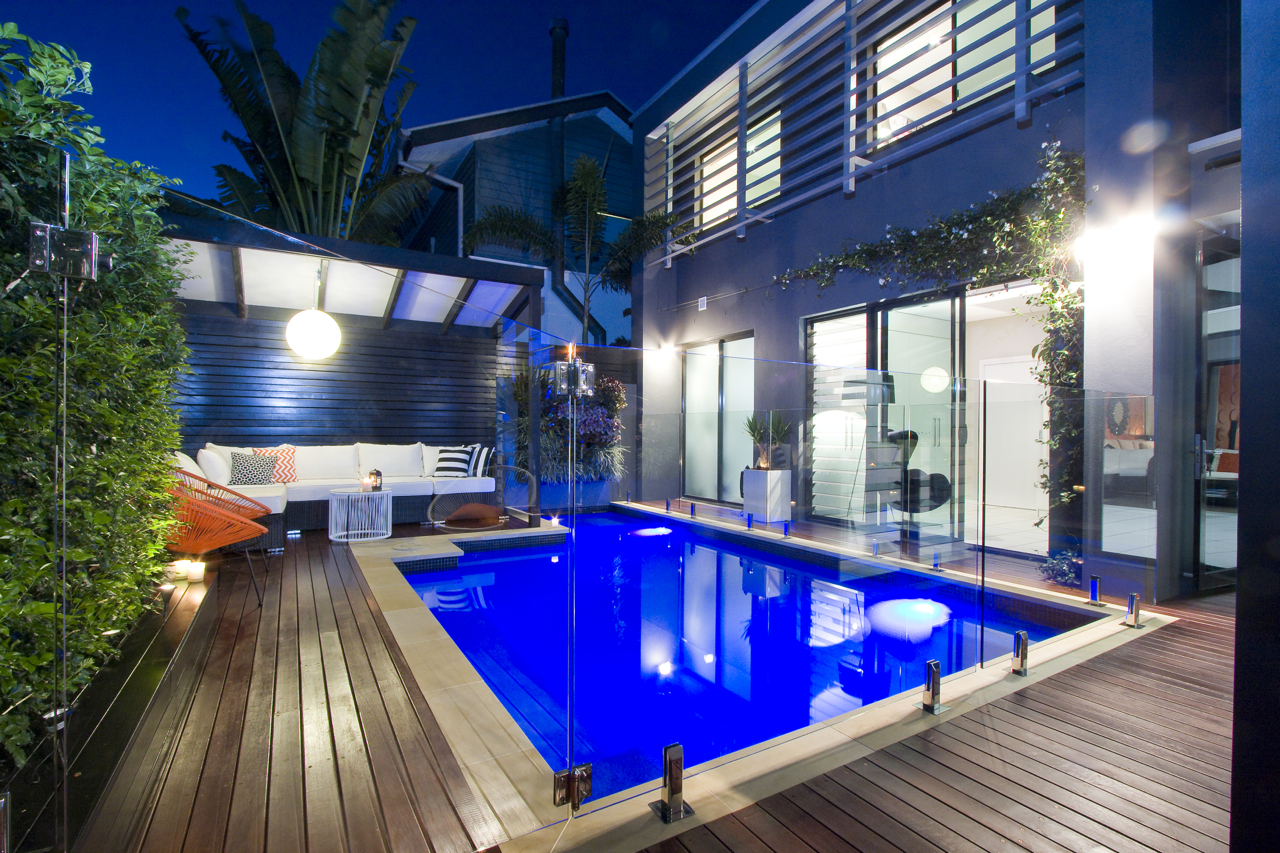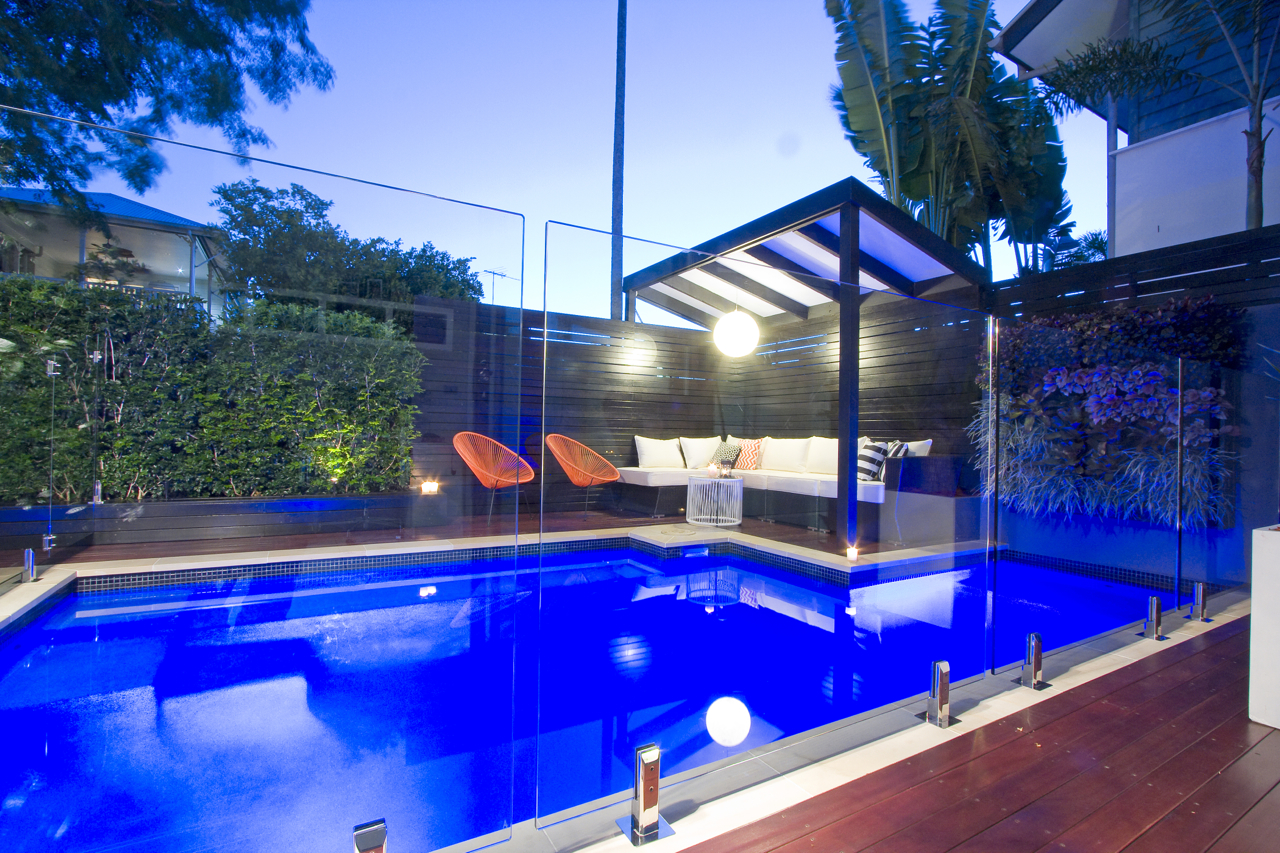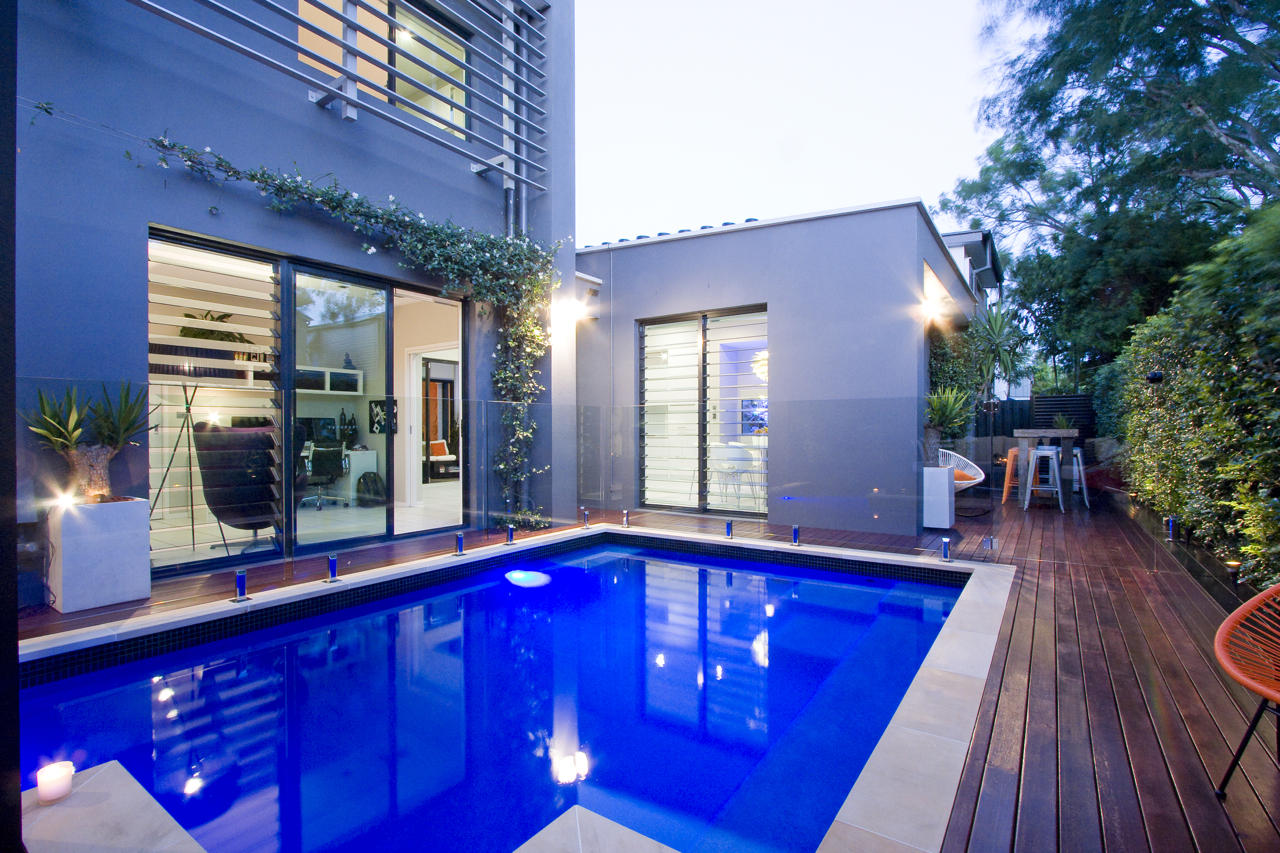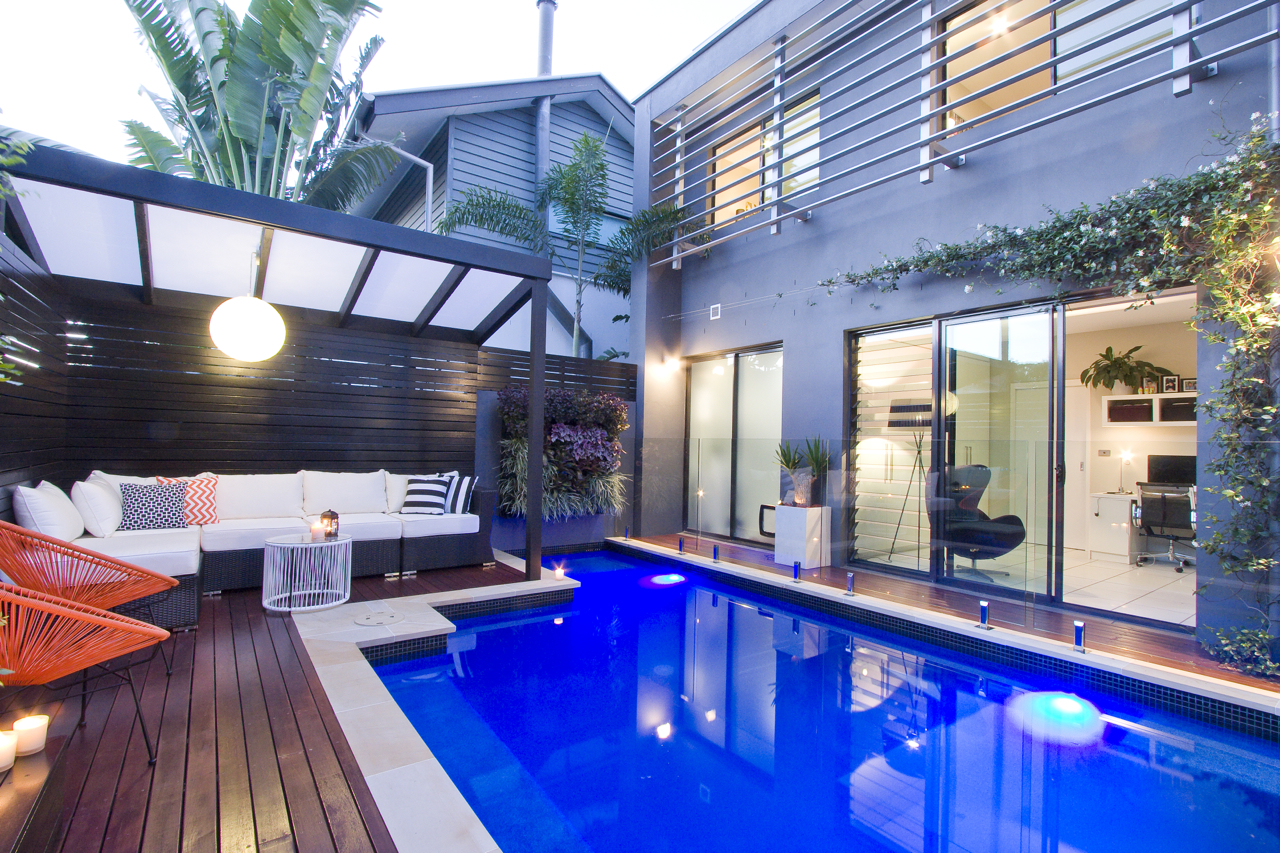 <